Testimonials
Holly T. (Verified Patient)
This was my first appointment with a dermatologist and it was a lot less scary than anticipated! Dr. Lodha is full of knowledge and little facts that will make u want to treat your skin with more respect. He did not lecture yet he explained and I was very thankful for that. I would recommend anyone to go and see their new office – it's great
Loyda I. (Verified Patient)
Dr. Lodha, was very reassuring about my concerns. He was also very explicit and caring about the small procedure he was performing. He was very thorough, gave me as much time as I needed, responding to my questions thoroughly. I highly recommend Dr. Lodha.

Bailey K. (Verified Patient)
Dr. Lodha, while he had to deliver bad news to me, was a very thorough and kind doctor. His staff are all very kind and helpful. Definitely recommend. Smart.

Maria K. (Verified Patient)
Dr. Lodha is simply the best! He is a professional that really knows his stuff, but above all, he is extremely caring and helpful and will take his time and answer all of your questions. He provides options and thinks outside the box, unlike most derm doctors I have seen in the past.

Edwin R. (Verified Patient)
My first visit was great! Dr. Lodha is very professional, personable, intelligent and easy to speak with. He answered my questions, and provided great solutions. His office staff was extremely friendly and helpful. I highly recommend checking them out for your Dermatological needs. The office is located in my neighborhood, Midtown West and they have late office hours, which is rare and convenient.
Marina M. (Verified Patient)
Dr. Lodha was very professional! I have major hair loss. Dr. Lodha spent a lot of time with me. He explained my options and offered to work my Endo to properly treat me!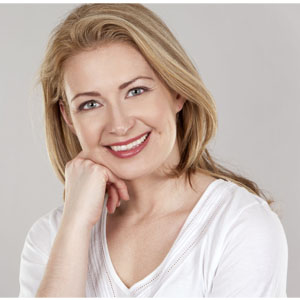 A Verified Patient
Very helpful, gave me different options for both minor surgery as well as medicines to apply. Everything looks good today so I am glad I trusted his advice on what to do with a recurring skin issue.
A Verified Patient
Dr. Lodha is knowledgeable, kind, and cares about your specific reasons for visiting. I've been to many derms that don't seem to care. Will definitely recommend him to friends. 🙂
Patricia T. (Verified Patient)

He was very knowlegeable and easy to talk to. You can tell he loves his profession and wants to do his best for you. He's young, energetic, and eager to help with any questions. I would recommend highly…and the office staff is very friendly as well.
Elizabeth G. (Verified Patient)
Excellent bedside manner. Very attentive and addressed all of my concerns. Visit exceeded expectations! Will definitely be returning. Also, the receptionist was the friendliest and cheeriest receptionist I've ever met in New York!
Charles S. (Verified Patient)
Very thorough, professional, and punctual with exceptional bedside manner. Highly recommend.
David R. (Verified Patient)
Dr. Lodha was very thorough and extremely knowledgeable! Excellent bedside manner. Highly recommended!
Adam Y. (Verified Patient)
My visit to Dr. Lodha couldn't have gone better, from a very friendly receptionist to getting in to see him right away. He's incredibly friendly and knowledgable and made me feel comfortable throughout the examination. I would highly recommend seeing Dr. Lodha!
Kelly H. (Verified Patient)
Really great dermatologist! Super thorough and friendly.
D Perry N. (Verified Patient)
Hands down the best dermatologist I've ever been to.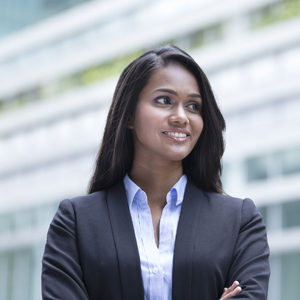 Isabella L. (Verified Patient)
I really enjoyed my visits with Dr. Lodha. His staff is just as pleasant and helpful as he is. My experience was a positive one and he is definitely my new permanent Dermatologist.
Alijah G. (Verified Patient)
Wow! Dr. Lodha and his staff are A-M-A-Z-I-N-G. I love the fact that he took his time with all three of my boys, as well as explained their diagnosis/condition to me thoroughly. He was kind enough to offer assistance with my 13 year old's acne situation as well. We will be returning in two weeks for a follow-up. I'd like to also mention that Dr. Lodha's receptionist is top notch. She is as sweet as they get and offered to put a movie on for my kids to keep them entertained and not bored. The overall experience was phenomenal and I highly recommend Dr. Lodha. I'm so glad I found him.
Jason O. (Verified Patient)
Just the best! He is approachable and takes time to walk you through options and discusses different prevention measures. Professional, friendly and smart!
Jennie E. (Verified Patient)
Although it was quite a walk for me…I must say it was worth it. He's an amazing doctor. He seems confident and highly knowledgeable. Everyone's friendly and not to mention that the office is extremely clean and modern. I would def recommend him!
a Verified Patient
Dr. Lodha was very friendly and professional. He was able to diagnose my problem immediately and with confidence and was happy to answer questions I had regarding other dermatological issues. The brand new 38th St office was gorgeous and the receptionist could not have been nicer. My appointment was very quick and to the point– maybe a little rushed, but highly recommended for anyone with a fast-paced NYC lifestyle. Would definitely return to Dr. Lodha for future derma issues.
Rafael C. (Verified Patient)
Dr. Lodha is the man. He hangs on everyword , has a great bedside manner and a huge brain. I left thoroughly satisfied with his opinions, over all knowledge and instructions for my care. The office is state of the art, and extremely clean,. The staff is friendly and professional. Thanks Doc!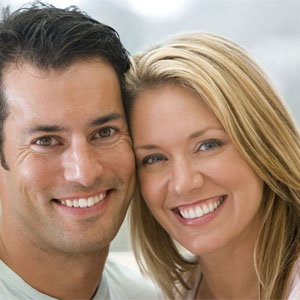 Alaa A. (Verified Patient)
A GREAT doctor!!! Friendly, pleasant and helpful staff. I came to doctor Lodha after a terrible experience with a high profile dermatologist which resulted a new skin problem. He was very thorough, listened to me explained my condition and treatment. He was professional and reassuring. Highly recommended!!
Dudley F. (Verified Patient)
Dr. Lodha was an absolute gem! He was extremely thorough and explained exactly what he was going to do and the reason behind each step. His assistant' was delightful and the receptionist was wonderful. It was a pleasure to walk into the office which was bright, cheerful & clean. Every doctor's office could learn a few things from their professionalism. What a great experience!
Andrew E. (Verified Patient)
Dr Lodha is exactly what a doctor should always strive to be… He was professional while still being understanding. He answered all of my questions in a straightforward manner with no obfuscation as many doctors can be guilty of doing. The process was the definition of an ideal doctors visit with the entire staff being exceptionally good at their jobs. They were pleasant, professional and most importantly competent.
A Verified Patient
Super friendly, has a calming effect, very knowledgeable, very efficient, answered all my questions/concerns, and saw me as a last minute, before my appt time!
Glenn R. (Verified Patient)
Finally a physican that cares about his patients. Concise on-point and knowledgable !
Thank you
Linda S. (Verified Patient)
I avoid going to the doctor at all costs because of the long wait, endless paperwork and most of the time feeling rushed through the visit. Dr. Lodha was amazing. I left there with a smile. The office was lovely, the staff so pleasant and he was wonderful. The paperwork was done on line prior to the visit. I walked in sat down and 3 minutes later was in his office. I'm going to recommend him to all my friends.
Latyah C. (Verified Patient)
Can you say best dermitologist vist ever!!!! This is the FIRST time I feel educated and hopeful about my skin conditions. He didnt just hand me a prescription and push me out like the dermitologist's I've come in contact with before. His staff was great, they were very polite and just friendly in general. Im definetly coming back and I would recomend him.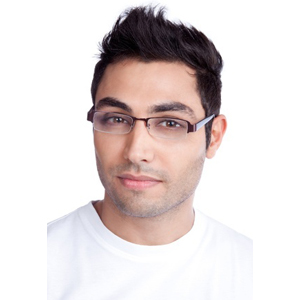 Chintu V. (Verified Patient)
Absolutely great experience. He diagnosed very accurately something that I have been struggling with for years. None of my previous 5 dermatologists were able to diagnose this accurately. He even gave me the diagnosis and asked me to look it up so as to understand this better. Great office. Amazing staff. Spends a lot of time with you listening to all your concerns and explaining the details. Doesnt rush you at all. Inshort, changed my life. Highly recommended.
Erica S. (Verified Patient)
So efficient, kind, and I felt truly listened to. When I expressed concern about using antibiotics, he quickly re routed me down a more holistic and natural path. Loved that openness!
A Verified Patient
Staff was very helpful! I went to many doctors before Dr.Lodha, but he was the only one who was able to confidently tell me what is wrong and treat it.